Meet Jack Janes, Wake Forest University class of 2015. While at Wake, Jake studied physics and worked in the laboratory of Professor Kim-Shapiro. Now he is a cloud infrastructure engineer working for Nava, a public benefit corporation. Professor Kim-Shapiro discusses with Jack his experiences working as an engineer in the defense and private sector.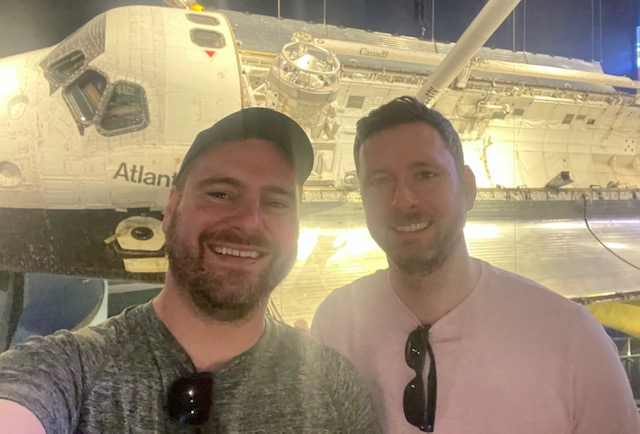 Prof. Kim-Shapiro: What are you doing now career-wise?
Jack: I am a cloud Infrastructure Engineer for Nava, a public benefit corporation.  I build and maintain software in the Amazon Web Services (AWS) public cloud to support Medicare payment processing in a developer security operations style role.  My team works for the Centers for Medicare and Medicaid Services to modernize legacy systems while keeping Medicare payments flowing to healthcare providers from the government.  I like my work because I am still hands on with the technology and I get to learn new things often. I am happy to work in the civic technology space because I feel like my work has a beneficial impact.
Prof. Kim-Shapiro: What did you do right out of Wake Forest?
Jack: My first job was at Lockheed Martin in Syracuse, New York. I worked on a submarine radar platform that uses graphical processing units and digital signal processing instead of expensive legacy hardware.  I lasted one year in the cold and then moved to the District of Columbia area where I still worked for Lockheed but now on an airplane based software platform for Navy planes. There I learned more about back-end software infrastructure and started to specialize in "platform as a service" (PaaS) work. I learned a lot about the challenges of scaling software which got me interested in public cloud work in AWS.
Prof. Kim-Shapiro: Is there anything you would like to share with prospective or current students?
Jack: Try to get into a situation where you have the opportunity through a mentor or otherwise to consider the impact of your work.  Reflect on the power you have to change spaces around you, and recognize the value of your own time.  Take opportunities to step out of your comfort zone to gain a new perspective. Joining an undergraduate research lab is an excellent way to get involved in impactful work. While you explore, don't be afraid of failing, and surround yourself with folks who will help you learn.