Class of 2022-23
---
Ellie Alipour, Ph.D.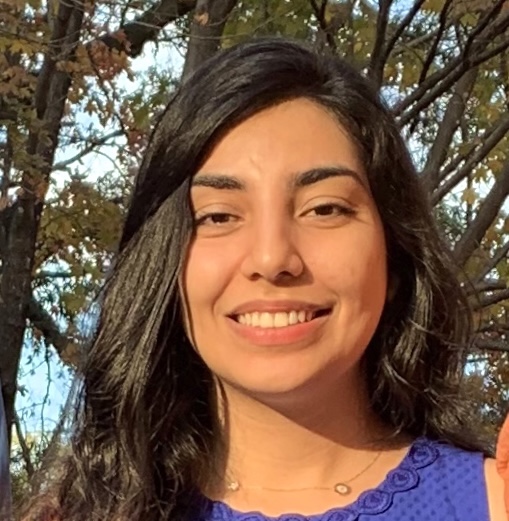 Advisor: Professor Daniel Kim-Shapiro
Ph.D. Thesis: Studies in Blood and Blood Protein Therapeutics
Research Focus: Finding a potential antidote for CO poisoning, studying sickle cell disease and introducing a fitting animal model for it, and studying blood clots and treatments for this subject on both micro and macroscale.
Undergraduate Institution: Tehran Polytechnic University
Noteworthy Publications: Thiol catalyzed formation of NO-ferroheme regulates canonical intravascular NO Signaling; Nature, 2023
Honors and Awards: Co-authorship on two patents: a novel therapy for device thrombosis; and nitrosyl-heme formulation to treat cardiovascular conditions; Winning the elevator pitch prize at the GRC, Nitric Oxide, CA (Feb 2023); Center for Molecular Signaling graduate research fellowship (Fall 2019)
Looking Back: Loving the campus trails, working with a great team, having an amazing advisor, attending many conferences, finding friends for life, and having lots of pizza!
Next Steps: Short postdoc position in Kim-Shapiro lab
---
Robert Link, M.S.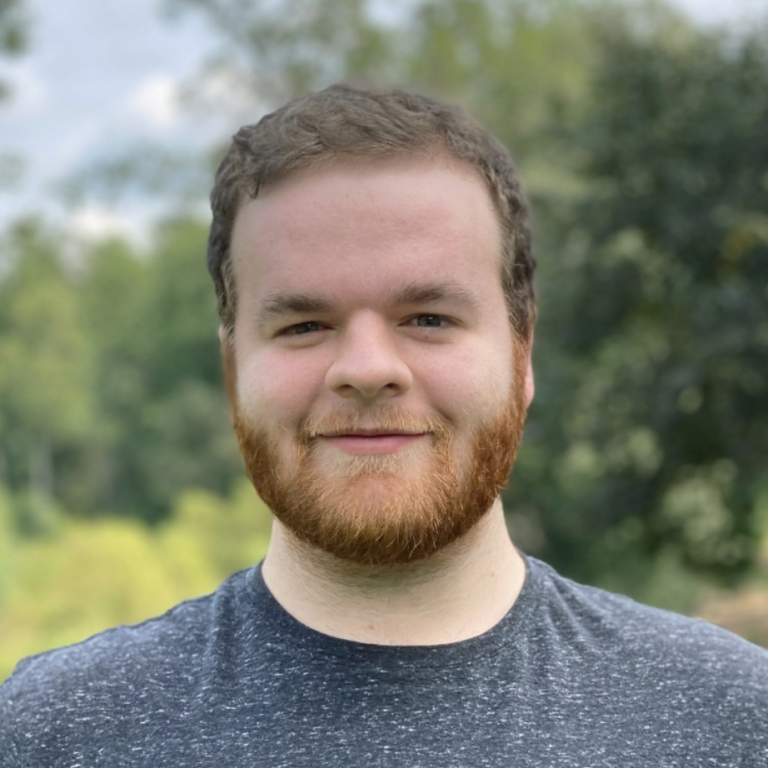 Advisor: Professor Dave Carroll
Masters Thesis: The Solvothermal Growth of Antimony Telluride Spiral-Type Nanoplates and Moiré
Research Focus: Solvothermal synthesis and characterization of new nanostructures.
Undergraduate Institution: Wake Forest University
Noteworthy Publications: Solvothermal growth of moiré superlattices in antimony telluride spiral-type nanoplates, Frontiers in Materials, 2022. Pair production due to an electric field in 1+1 dimensions and the validity of the semiclassical approximation, Physical Review D, 2021.
Honors and Awards: Wake Forest Research Fellowship (2018), Presidential Scholarship for Distinguished Achievement in Art (2015-2019)
Looking Back: My most positive experiences are probably interactions with other graduate students, and learning how to use the electron microscopes at the nanotech center.
Next Steps: TBD
---
Matthew Waldrip, Ph.D
Advisor: Professor Oana Jurchescu
Ph.D. Thesis: A Pathway to Enable Efficient Performance in Organic Field-Effect Transistors with Low-Cost, Scalable Contacts
Research Focus: Experimental and computational techniques to investigate properties of organic electronics, with a focus on improving the performance of organic field-effect transistors (OFETs) through rational device design.
Undergraduate Institution: Washington State University
Noteworthy Publications: Contact Resistance in Organic Field-Effect Transistors: Conquering the Barrier, Advanced Functional Materials, 2020. Organic Thin-Film Transistors with Flame-Annealed Contacts, Flexible and Printed Electronics, 2020.
Honors and Awards: Graduate Student Research Award, Outstanding Peer Mentor Award, Sigma Pi Sigma Physics Honor Society
Looking Back: Not only was I fortunate to perform high-value research and speak at multiple international conferences (even one in Honolulu!), I had the honor of working in a wonderful, tight-knit department and with group members that became like family. They say the people make the place, and with a top-notch advisor and best friends in the group, that statement is true for me; they gave meaning to my experience, and I am grateful to them.
Next Steps: Matthew is starting a career as a semiconductor device modeling engineer at Boeing Research and Technology in Tukwila, WA.
---
Taylor Ordines, Ph.D.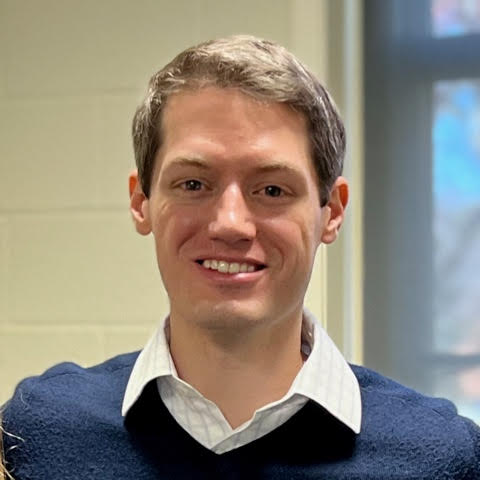 Advisor: Professor Eric Carlson
Ph.D. Thesis: Semiclassical Predictions of the Preinflationary Era, and Limits on f(R,T) Gravity
Research Focus: Placing limits on the linear f(R,T) theory of modified gravity by analyzing its effects on Earth's atmosphere, on obtaining a model of the cosmic microwave background from a complete numerical evolution of the inflaton field beginning in the preinflationary era of the Universe, and on making supporting arguments using semiclassical gravity for the common assumption that the preinflationary era was radiation dominated.
Undergraduate Institution: Allegheny College
Noteworthy Publications: Argument for the radiation-dominated behavior of matter fields in the preinflationary era, Physical Review D 106, 103537 (2022). Semiclassical predictions regarding a preinflationary era and its effects on the power spectrum, Physical Review D 102, 063528 (2020).
Honors and Awards: Award for Distinguished Service as a Teaching Assistant
Looking Back: I have had so many great experiences and opportunities while at the Department of Physics at Wake, from being able to travel to present at conferences, to having the chance to pursue another degree in the evenings in the business school, to growing from a new TA to the senior Astronomy team member. The department and everyone in it supported me at every step of the way. Growing close to my colleagues, the faculty, and the many other members of the Wake forest community, from my advisor Eric to the security guard Brenda at the library, has been my most valued experience being here, and I look forward to taking those friendships with me into the future.
Next Steps: I will be working as a Senior Analyst-Engineer at Johns Hopkins Applied Physics Lab in Laurel, Maryland. I will lead and contribute to teams working on mission critical reinforcement learning and decision-making applications, leveraging my experience with Lie groups and Lie algebras from my physics degree to develop more robust intelligent systems.
---
Haardik Pandey, Ph.D.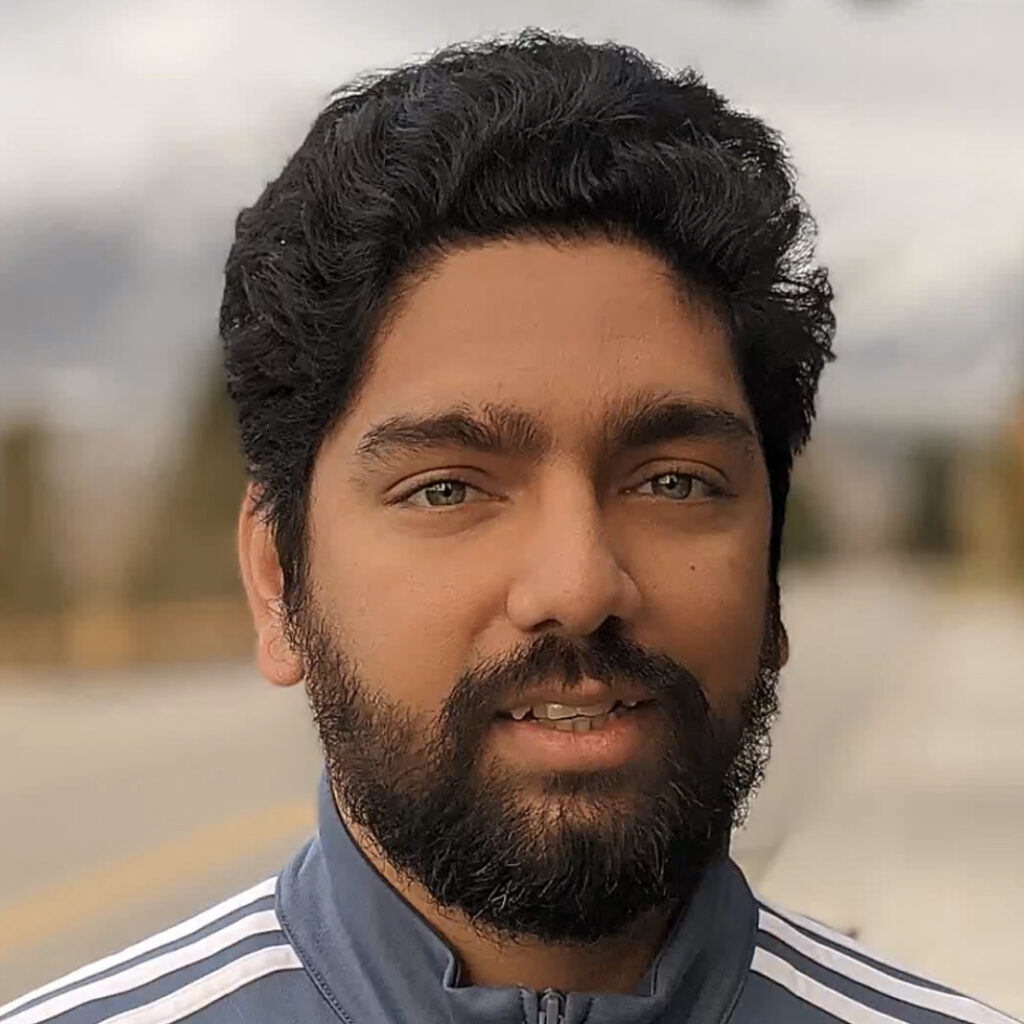 Advisor: Professor Timo Thonhauser
Ph.D. Thesis: Modeling Properties of Metal-Organic Frameworks with Density Functional Theory
Research Focus: My research focused on studying the physical, chemical and electronic properties of functional materials for various industrial applications, using density functional theory calculations.
Undergraduate Institution: University of Delhi
Noteworthy Publications: Defect Termination in the UiO-66 Family of Metal-Organic Frameworks: The Role of Water and Modulator, Journal of the American Chemical Society, 2021. Revisiting Competitive Adsorption of Small Molecules in the Metal-Organic Framework Ni-MOF-74, Inorganic Chemistry, 2023.
Honors and Awards: Outstanding Graduate Student Research Award 2023
Looking Back: I'm thankful to so many people who had a positive impact on my time here, especially my supervisor, Prof. Thonhauser, and my group members. I was immediately made to feel welcome by everyone in the physics department and it really helped me settle down in a new country. I was able to carry out my research at a high level at Wake Forest University and publish good-quality papers.
Next Steps: Postdoctoral position at Vanderbilt University.